If you're looking for a striking or unusual feature for your home, check out the chandelier range at specialist online lighting retailer Haysom Lighting.
This retailer currently has a selection of chandelier-style light fittings at reduced prices. Added to that, there's a voucher code available that will help you reduce the price a little further. Details of that at the bottom of this post and, in the meantime, browse your way through these stylish and original products: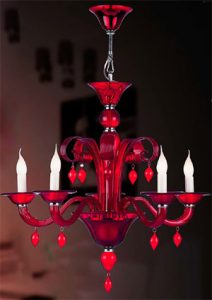 If you've seen something you'd love, but are wondering if you can afford it, try this voucher code. Valid until February 28, it offers 10 per cent off your order. Just type HAYSOMFEB10 at the checkout.